Articulated trams series 501-510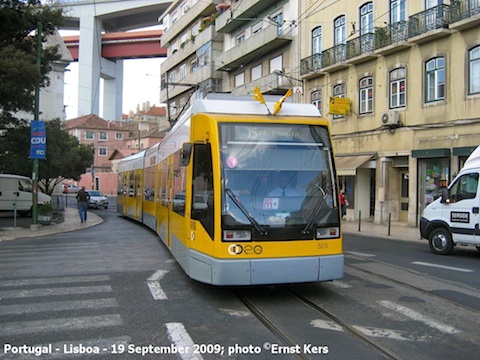 In 1995 ten modern articulated low-floor trams came into service. Their design was derived from a similar type in use in Valencia. It were the first new trams in Lisbon for several decades.
These trams cannot be used on the hilly tramlines. This does limit their use to line 15.

Technical data
Constructor 501-506: CAF
Constructor 507-510: Sorefame
Motors: 2 x 105 kW
Length: 23.88 m
Width: 2.40 m
Weight: 30000kg
Seating: 65
Total capacity: 210
In service: 1995